CIRCUSLAND ENTERTAINMENT
The best live and over 10 years experience entertainment event company
in Malaysia. We specialize in provide variety of entertainment services from small scale to large scale event to let you hire in your event.
With our hand-pick, creative and experience team, we are confident and ensure our customer pay a right price and deliver you a memorable and unforgettable experience in your event all the time.
We provide not only the best entertainment talent performances but also along with the fun food and kids activities to engage all kind of audiences in the event.
We are also able to provide balloon decoration, special effects, carnival & electronic booth, inflatables and much more.
Entertainment Company Malaysia And Clown Hire Service
TALENTS PERFORMANCES
Offering the best talents performances of magicians, mascots, balloonists, uni-cyclist and more from Malaysia. Book our services to make your event even more entertaining. We offer multiple talent performances to enhance the event.
Details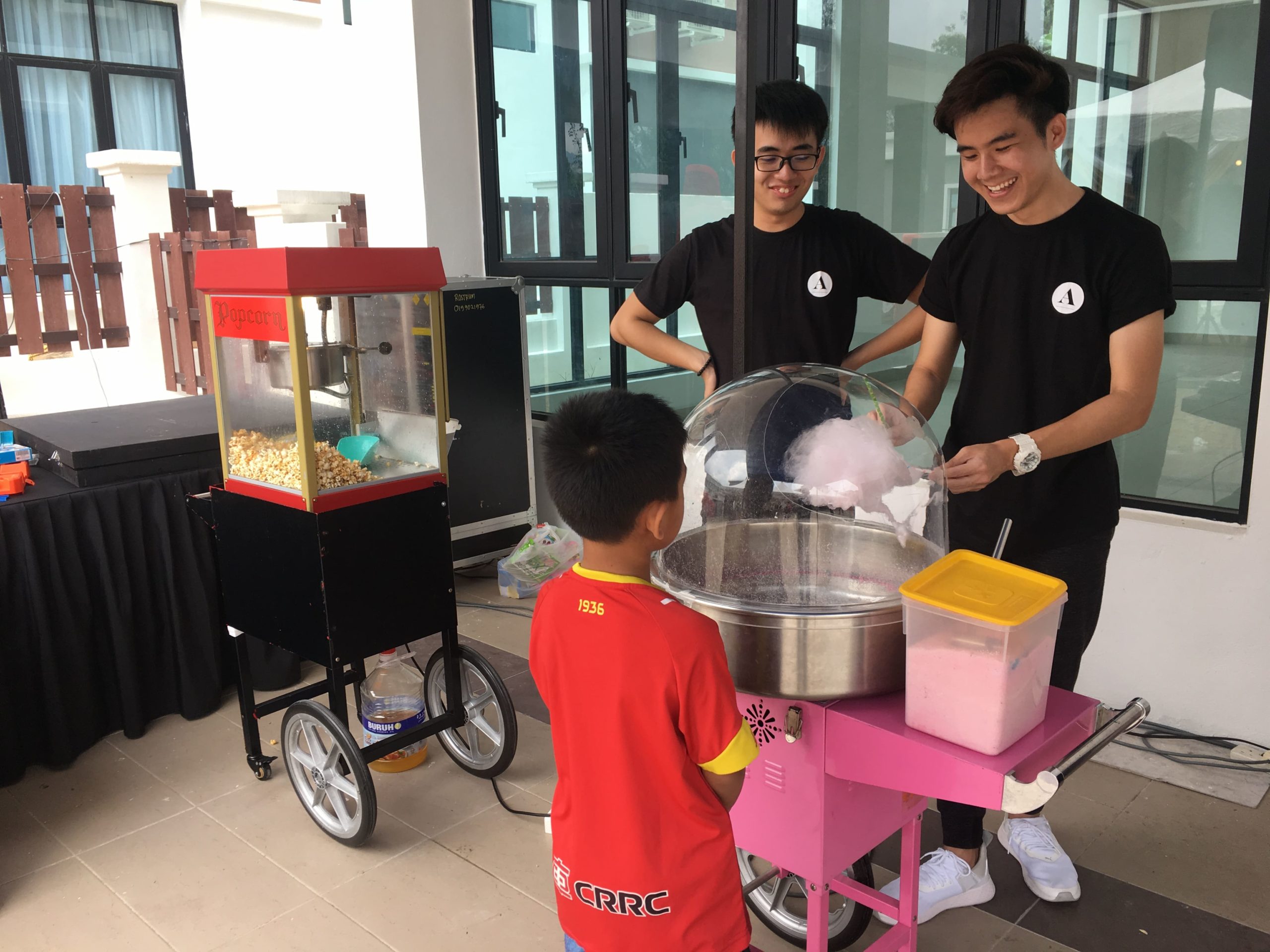 FUN FOOD STATION
Eatables especially the light ones are always loved by everyone. Our fun food rental services are designed for every age personal to serve the purpose of refreshment and delight during the event. We offer popcorn, sweet candy, soft icecream and yoyo popsicle fun food rental stations.
Details
ACTIVITIES
Give your kids a chance to get creative and play with colors the way they want. With Art and craft service, your kids can learn to create various new things and different art forms. It will improve their creative abilities and awareness. Kids will create some amazing masterpieces with their art and craft selection.
Details
Why Choose Us?
We're passionate about what we do and continually surprise and delight our clients with our services that we provide. It's important to our customers to understand how we're different with others entertainment company or agency and why our clients choose us?
0
+
YEARS INDUSTRY EXPERIENCE
Very professional! They are friendly and stay in consist contact with us to ensure everything arranged was perfect. The kids had a great time and believe me! It's well worth it! Strongly recommend their service!
I had a great experience from the time we booked their service for our party. Their crew knowledgeable and they did my party were excellent! From the balloon decoration, clown service to the face painting for everyone was entertained. I will definitely use them again and refer them to all my friends!
The best and outstanding entertainers ever in Malaysia! They exceeded my expectations. We hired their balloonist clown and magician clown service and they are professional and funny! Two thumb up for them!
A friend of mine had recommended their service and all i can say is thank you for making my son birthday memorable! They really made alot of effort to ensure everyone was involved and everyone participated. No complaints. Good job!